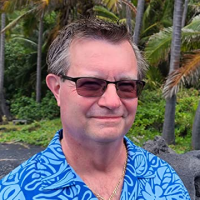 Tom Bradley Jr.
Mysteries
Legend has it Tom Bradley Jr. began his writing career on his second birthday when he used cake icing to scribe something illegible on his highchair. He's been at it ever since.

After serving as a Journalist in the U.S. Navy, Tom wrote for community and daily newspapers in San Diego County and later launched a career in public relations in Las Vegas and San Antonio.

He holds a B.A. in Communications from National University in San Diego, and an M.A. in Strategic Communication and Leadership from Seton Hall University in South Orange, N.J.

He resides in Henderson, Nev., with his wife, Donna; a Bengal cat named Malia; and a basset hound who sometimes answers to Lola.